Powder Coating Fence, Rails, Gates
Views: 74 Author: Site Editor Publish Time: 2018-07-03 Origin: Site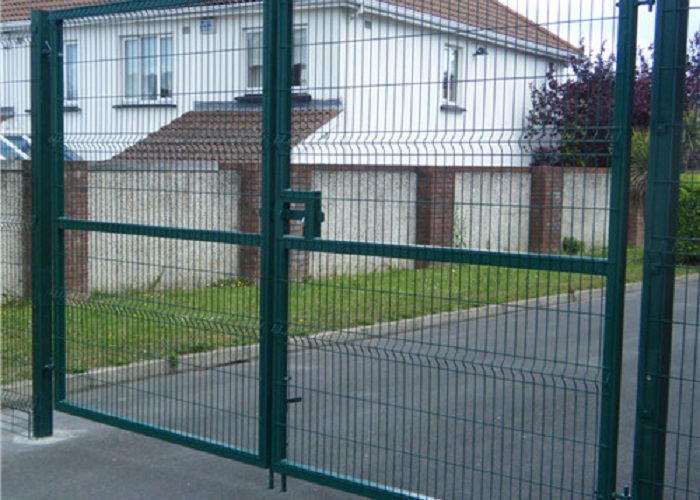 When thinking about customized iron fence or rails, it is essential to think about powder coating. If you are the first time access to the powder coating, why choose powder coating and how powder coat are the most are the vital information you need know, now let's delve a litter deeper about this process for you!
What is powder coat?
The prepared parts is mostly metal materials often applied in construction industry, such as iron fence, aluminum profile, security door and window, gates and rail, etc. Powder coating aims to applying a decorative an protective coverage on these metal surface that is long-lasting, smooth, uniform and elegant.
First the products must be meticulously cleaned to remove oil, rust, oxides and other contaminants in order to increase the surface adhesion. This process should be done by specific pre-treatment tool.
After pretreatment, using a powder coating gun generates high voltage and adds electrostatic charge on the powder particles, in which case powders will be strongly attracted on the workparts.
The powder spraying process is completed in a powder booth that targets recycling excess powders to reduce cost and ensures the atmosphere is particle-free.
Powder coated parts is finally conveyed to a curing oven which melds the powder together and cures it forming a solid coverage.
Benefits of Powder Coating Fence
1.Maintenance free. Unlike painted fence, powder coated products does not need repaint or any other maintenance, for it always keep the intact look even lasts for 20 years or more.
2.Strong Durability. Years past, but your powder coated fence does not suffer blister, peel, rust and crack. Powder coated surface is weather resistant whether in hot sun or pouring rain, due to the special outdoor powders and innovative powder coating technology
3.Environment friendly. Conventional painting liquid contains harmful solvents and volatile organic compounds (VOCs) that are not only toxic to the environment but to your health. While Plastic or metallic powder is non-toxic and harmless, more applicable to current environmental requirements.
4.Colorful Choice. Customize your preferred colors or choice according to the RAL card for your powder coating, any colors you desired you can get it.
Kafan is a professional powder coating equipment manufacturer, powder coating solution designer, worked in the worldwide market for over 10 years. Our powder coating equipment and plant has exported to more than 100 countries. The experienced team and advanced technology give you most reliable solution for powder coating fence or other metal products.